About Us
Track Record | Major Clients | Testimonials | Company History | Press Coverage | Team
The value of outside insight is increasingly recognized and sought by organizations that want to make a quantum leap in their industries. We brainstormed new products, new packaging designs, new service ideas, innovative product features, new ways of reaching a certain market, new ways of conveying a particular brand message, new ways of promoting a product, innovative online campaigns, better ways of recruiting or motivating employees, and a lot of other things. If you can imagine a brainstorm on the topic, we have done it.
We have worked with global smaller companies in consumer products/services, food processing, media, software, automotive and financial products/service industries. We have even served academic and non-profit organizations. Essentially, we serve organizations that want to maximize their impact on consumers.
Back to Top
Bank of America
P&G
Intuit
Pitney Bowes
Inventables
U.S. Peace Corps
United Nations
Council on Competitiveness
Madison Fire Department
Quantum Learning Network
Wisconsin Alumni Association
Top 3 German Car Manufacturer
Top 3 Food Products Company
Top 3 Private Global Consumer Products Company
Here is a sample of some companies who have participated in our online innovation training and workshops:
Bain
Biomet
Brady
Cargill
Coradiant
Dupont
General Mills
HBC
Hertz
ING Direct
Kellogg
Kraft
Marriott
Mars
Petco
Pfizer
Progressive
Roche
SRI International
Starbucks
Thomson Reuters
Weyerhaeuser
Xcel Energy
Yum! Brands
"Thank you for your help early on in the development of the brand; it proved very helpful to expand our horizons and ultimately converge on the current test execution."
Sean R., Fabric Care division
Procter & Gamble, Inc.
"The amount of ideas the students generated is truly astonishing and we are all greatly impressed by the breath and extent the entire process has taken. I have submitted the ideas to our entire global team and am already receiving very good feedback from our coordinators on the ground. I am sure the ideas generated during these sessions will assist our country campaigns to mobilize more young people to take action on the Goals."
Amil Husain, Global Youth Coordinator, Millenium Campaign
The United Nations
"You came up with some of the best ideas that we came up with during our own brainstorms, plus you gave us lots of great new ideas. Also, its easy for me to get buy-in on these ideas because they're coming from our customers."
Zachary Lyons, Consumer Tax Product Development Team
Intuit Inc.
"We'd like to offer the ability to use us as a reference if the position presents itself with other companies. We both feel you have a creative approach to problems and ideas by using untapped talent and fresh minds."
Sherry Strott and Karen Lewy, Innovation and Product Excellence Team
Bank of America Corporation
"We are very happy with the results - thank you! There is a wide range of ideas- some very off the wall but others that are definitely feasible. Reading the ideas your group came up with helped jumpstart our own brainstorming process and generate even more ideas. Also interesting was the unencumbered view the report gave us of the thinking of current college students, their priorities and fascinations, their concerns and interests. Your session was not only an idea-generating meeting, but also a good focus group on college student life."
Colleen O'Dell, Recruiter, Volunteer in Turkmenistan 1996-98
U.S. Peace Corps
"Wow! This is fantastic! Not only a lot of great ideas, but presented in a very usable format and the timeliness can't be beat!"
Eden Rock, Executive Director
Global Citizens Network Inc.
"Anand created the the consumer validity we needed to move forward with our development project. In addition, his team uncovered several unexpected insights which lead to significant product awareness on our team. I cannot speak highly enough of BrainReactions."
Vincent Sorge, Development Manager
Quantum Learning Network
Back to Top
At the Pitney Bowes Advanced Concepts Studio in their Technology Division, Anand Chhatpar found that most of the novel ideas that were useful enough to be productized came from outsiders, even young interns like himself. That spurred Anand, already a serial entrepreneur to establish BrainReactions to help organizations use outside insight methods to stimulate and gather ideas that could help them differentiate successfully. With access to an immense pool of creative talent in Madison, WI, BrainReactions' started out by recruiting and professionalizing Generation Y idea generators. In the ensuing years, BrainReactions has become the leading provider of Gen Y brainstorms, serving a wide array of organizations. We have recently introduced BrainReactions.net to serve ideation needs that cannot be logistically delivered by BrainReactions brainstorms. We now offer Idea Generation Workshops to help organizations acquire expertise in promoting new thinking.
Why Anand started BrainReactions
Innovation and new modes of enhancing creativity are popular themes in general business, management and scientific publications. Check out what the press has been reporting about BrainReactions.
2008:
Wisconsin Alumni Association awards Anand Chhatpar, CEO of BrainReactions, their "Forward under 40″ award.
April 15, 2007:
Business Standard mentions Anand Chhatpar, CEO of BrainReactions, in their coverage of extraordinary global Indians.
Young desis extraordinaire
April 5, 2007:
WisBusiness.com features BrainReactions as an innovative company
January 14, 2007:
US News & World Report calls BrainReactions a 'bright idea'
November 1, 2006:
Anand Chhatpar and BrainReactions.net featured in BusinessWeek

August 22, 2006:
Atul Khekade, Chief Operating Officer of BrainReactions' Innovation Trip, has been named by BusinessWeek as one of the Top Young Entrepreneurs in Asia.
See link to the Slideshow
April 3, 2006:
Anand Chhatpar, CEO of BrainReactions, shares his story during an interview on CNBC India:
Watch the CNBC interview on Youtube
December 1, 2005:
Anand Chhatpar, CEO of BrainReactions, named as one of the 5 'Best Entrepreneurs Under 25′ by Business Week:
See link to slide show (See Slides 10 and 11)
May 25, 2005:
ProgramBusinessNews Editor Jack Burke has written a feature article on BrainReactions titled "Accessing Collegiate Minds" [Article]

May 15, 2005:
BrainReactions is featured in Phil McKinney's Killer Innovations Podcast (audio interview). Phil, innovation guru, is Vice President and CTO at Hewlett-Packard. [Interview]

April 26, 2005:
UW College of Engineering magazine, Perspective, has a feature on BrainReactions.
"Creative students create business based on student creativity" [Article]

March 10, 2005:


"Need your paradigm shifted?" [Article]

February 15, 2005:


"Company harvests, sells students ideas" [Article]
BrainReactions was founded in July 2004. We have hundreds of screened professional idea generators with varied backgrounds available in our database. Our company is run by the following team members :
Anand Chhatpar, Chief Executive Officer
Anand has been named by BusinessWeek as one of the "Best Entrepreneurs Under 25″ in October 2005, and has been featured by CNBC among their "Young Turks" a show featuring upcoming young leaders. He started his first company, Pyxoft Infotech Pvt Ltd., even before coming to study in the United States. In just his second year in college, Anand was involved in his second start-up, OZ Innovations and went on to sell the product internationally in a retail chain of over 72 stores. Anand graduated from the University of Wisconsin-Madison with a stellar academic record supplemented by his research in various fields within Computer Engineering. He holds 8 issued U.S. utility patents. Anand has interned twice at Pitney Bowes Advanced Concepts and Technology Division. Anand is fond of meeting exciting new people and believes that opportunities can be created in any field. His connections in India and in the U.S. cover a wide spectrum of leaders in technology and business.
Anand's Personal homepage
Anand's Professional Profile
Email: anand.chhatpar [at] brainreactions.com
Darin Eich, Ph. D., President, BrainReactions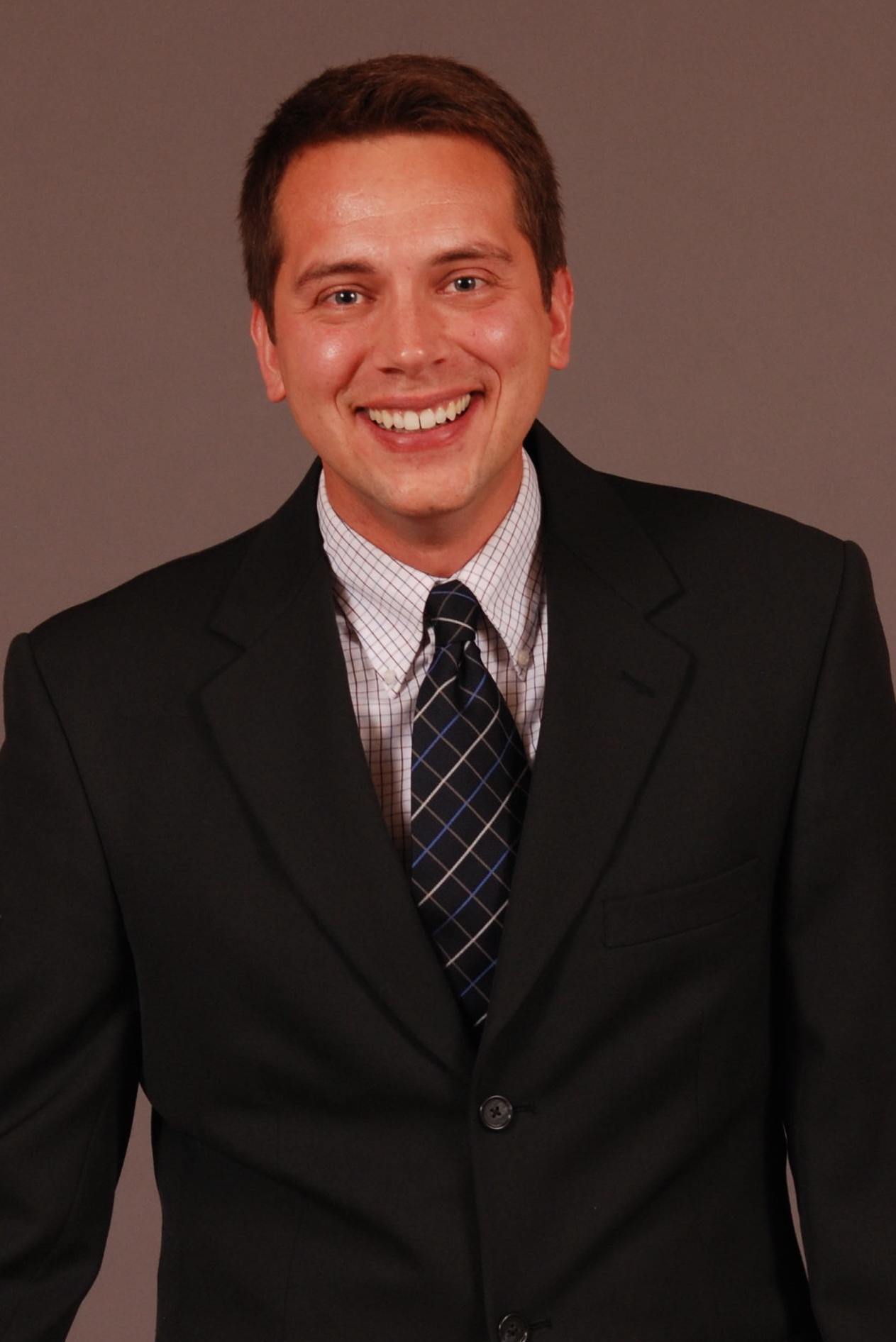 Darin is an innovation and leadership development researcher and author, and his research has contributed the key elements of the process used by BrainReactions. He is known nationally for his high energy entertaining workshops and speeches that enhance leadership development and creativity. Darin has a Ph.D. in Educational Leadership & Policy Analysis from the University of Wisconsin-Madison. He has his Bachelors degree in Marketing and as a professional has helped many organizations enhance their own idea generation and marketing efforts. Darin has also been a graduate student as well as coordinator and developer of leadership programs at the University of Maryland, William and Mary, and at the University of Wisconsin-Madison.
Email: darin.eich [at] brainreactions.com
Atul Khekade, Chief Operating Officer, Innovation Trip
Atul Khekade brings to Innovation Trip his consulting experience and cultural understanding of the Innovation industry from various geographies. He currently serves as the Chief Operating Officer for Innovation Trip, a business unit of BrainReactions LLC.Atul co-founded Pyxoft Infotech company Pvt. Ltd. , a company focused on web-technology and application development, at the age of 19. After completing his engineering degree from University of Mumbai, he worked on several consulting assignments with companies like Smartstream Technologies and iFlex Solutions in software consulting and business development roles. Atul has won several honors for his academic achievements, including the prestigious Ratan Tata Scholarship. He has also authored a book called "Graphical User Interfaces". Atul was recently nominated as one of the "Top Entrepreneurs Under 25 in Asia" by BusinessWeek Online.
Email: atul.khekade [at] brainreactions.com